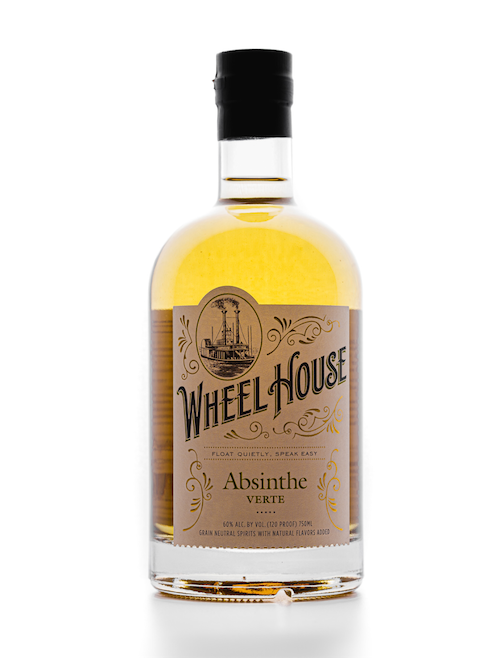 WHEEL HOUSE ABSINTHE VERTE
Wheel House Absinthe Verte is a true absinthe distilled from the holy trinity which includes Grande Wormwood, Anise and Fennel macerated in neutral grain spirit for maximum flavor. Additional botanicals used for our absinthe include lavender, star, anise, cinnamon, and spearmint among others using a double maceration method with distillation to achieve flavor and color. Our absinthe is naturally colored with roman worm-wood like the absinthe of days past with a well rounded flavor that works with any mixed drink or by itself. Our absinthe louches perfectly and will satisfy any absinthe connoisseur. Enjoy our absinthe traditionally with ice water, or in your favorite mix.
$55.00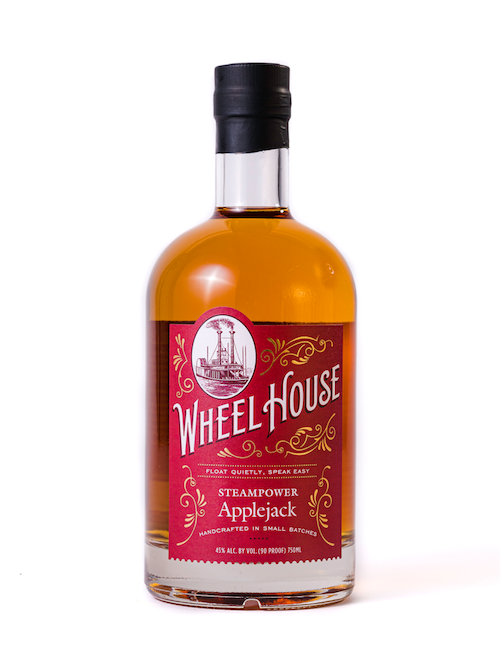 STEAM POWER APPLE JACK
Our seasonal Steam Power Applejack is made with 100% locally sourced apples from Apple Hill not too far away from the distillery in Camino, CA. All of our apple juice is fermented and distilled to perfection at Gold River Distillery then aged in bourbon barrels to produce our version of what is considered to be America's first spirit! Although widely popular during colonial times in the United States. Not many distilleries produce this spirit today. Our Applejack tastes like bourbon at first, but finishes with hints of apple across the palate. Bourbon lovers looking for something different will love our Steam Power Applejack and those looking to try something new will love it just the same. We distill our Applejack in small quantities during harvest season, and generally only have limited supply between September and December. When September arrives, get your bottle while you have the chance! Inventory goes fast…
$55.00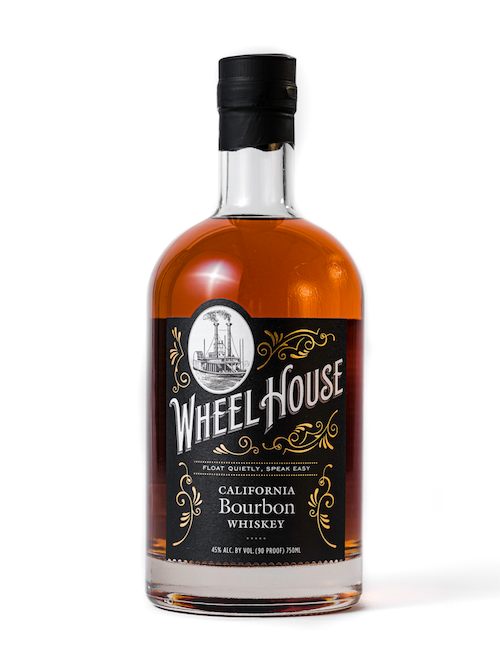 WHEEL HOUSE CALIFORNIA BOURBON
Wheel House California Bourbon is a small batched bourbon aged to perfection in 15 gallon oak barrels. This hand crafted sprint has notes of caramel and spice with a creamy mouth feel.
Available exclusively in our tasting room.
$55.00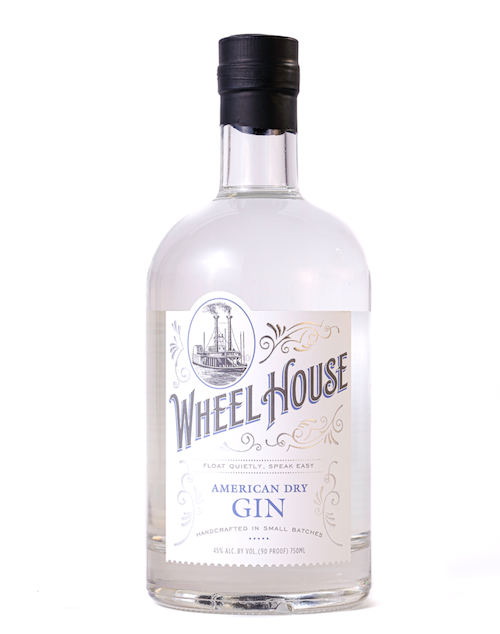 WHEEL HOUSE AMERICAN DRY GIN
Wheel House American Dry Gin is an award-winning gin distinguished by a complex yet gentile bouquet of juniper, citrus, and coriander. The first sip reveals a remarkably smooth texture uncommon in other gins. Wheel House opens strong with smooth juniper up front immediately followed by a bold array of botanicals and a spicy finish as its smooth texture becomes crisp, cleansing your palate for the next sip.
$32.00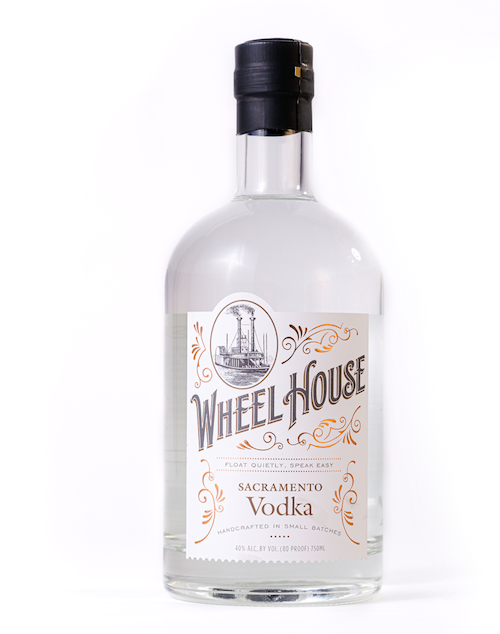 VODKA
Wheel House Sacramento Vodka is an award-winning distilled from a mix of corn and wheat malt, giving it a distinctive sweet and malty savoriness unlike most vodkas. Drink Wheel House Sacramento Vodka straight, or use in your favorite mix!
$26.00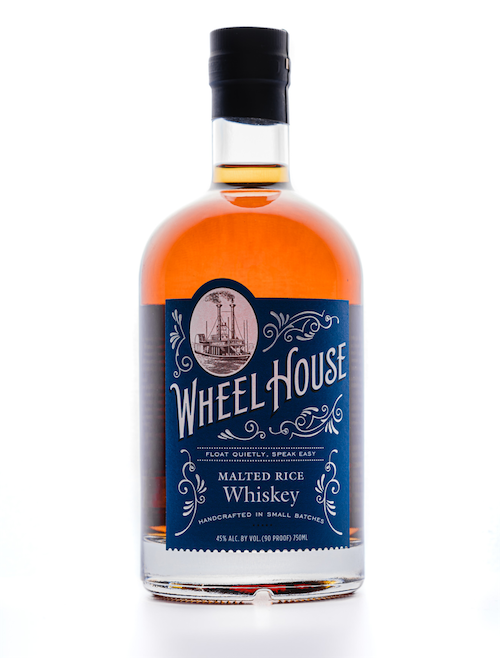 WHEEL HOUSE MALTED RICE WHISKEY
Wheel House Malted Rice Whiskey is an extremely unique whiskey distilled from 100% malted rice grain locally sourced from the Sacramento region. This specialized spirit boasts a flavor profile similar to that of bourbon, on the front end, with a smokey scotch-like finish.
Available exclusively in our tasting room.
$55.00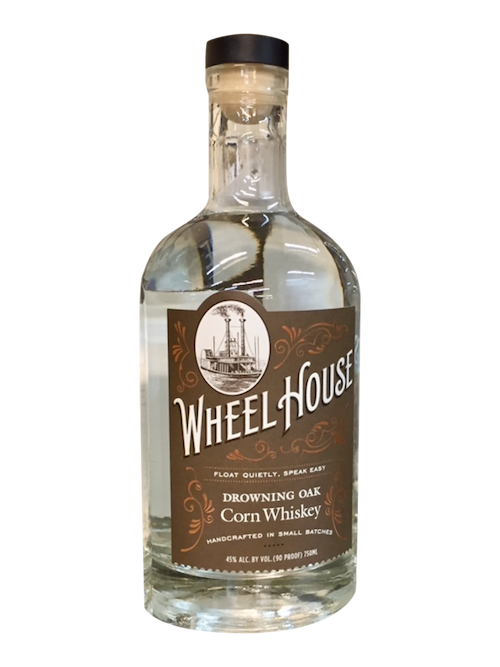 WHEEL HOUSE DROWNING OAK CORN WHISKEY
Wheel House Drowning Oak Corn Whiskey is sold along with two oak spirals for a unique aging experience. For centuries the world's most celebrated distillers have known charred oak barrels are essential for aging the best spirits. Now, you have the ability to achieve similar results directly in the bottle – adding color, complexity, smoothness and subtle overtones with Wheel House Drowning Oak Corn Whiskey. Age the oak spirals in our corn whiskey for at least a month, then filter it through a water filtration system 2+ times and enjoy.
Available exclusively in our tasting room.
$26.00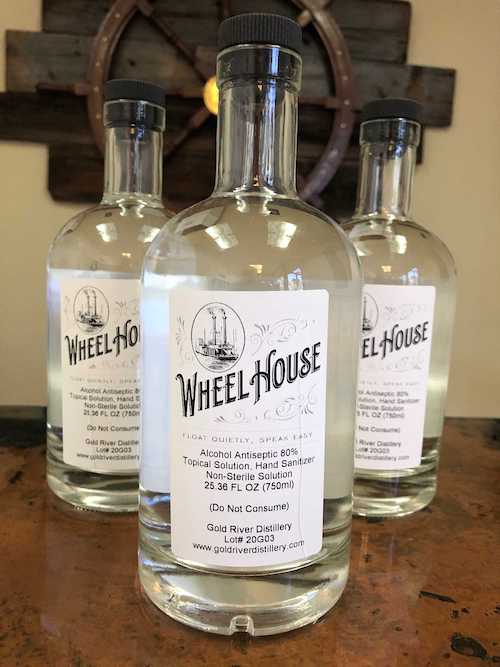 GOLD RIVER 25.36 OZ HAND SANITIZER
$25.00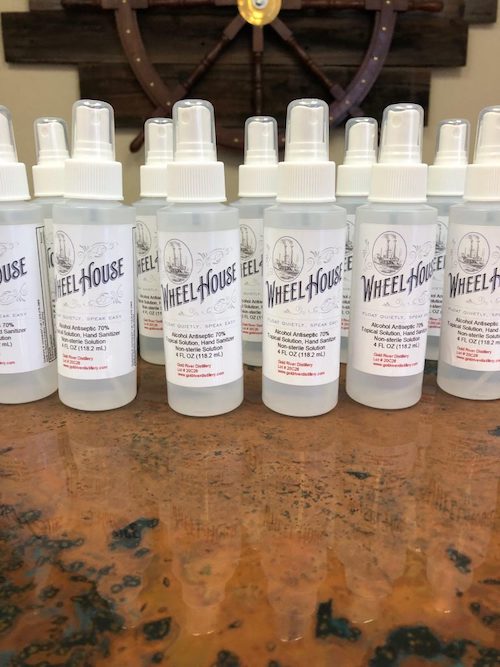 GOLD RIVER 4 OZ HAND SANITIZER
$5.00